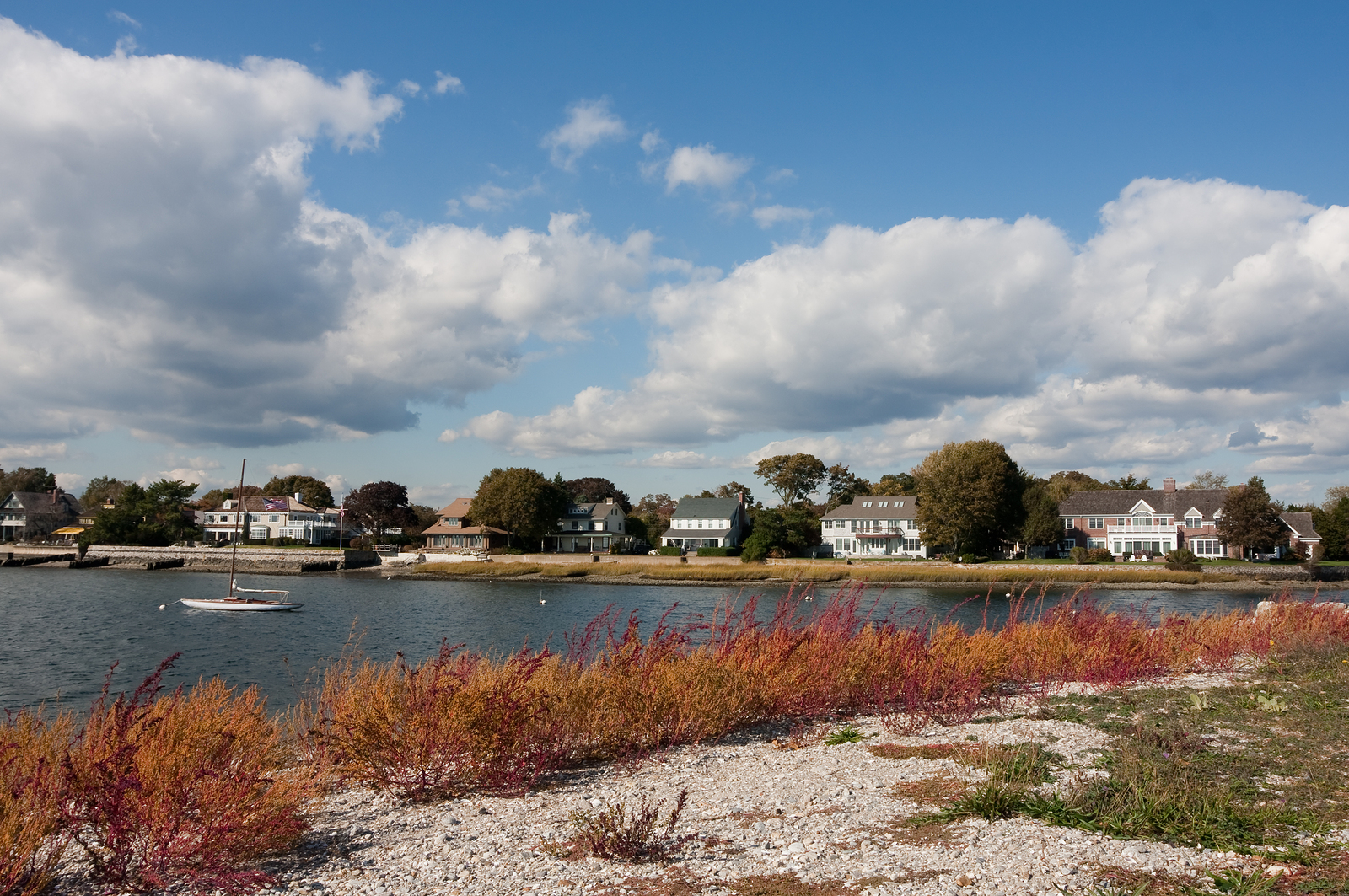 Westport is a coastal town of colonial origin located along Long Island Sound in Fairfield County, Connecticut, 47 miles (76 km) northeast of New York City. The town had a population of 26,391 according to the 2010 Census.
The Town of Westport was officially incorporated on May 28, 1835, with lands from Fairfield, Weston, and Norwalk. For several decades after that, Westport was a prosperous agricultural community distinguishing itself as the leading onion-growing center in the U.S.By the 19th century, Westport had become a shipping center in part to transport onions to market.
Starting around 1910 the town experienced a cultural expansion. During this period artists, musicians, and authors such as F. Scott Fitzgerald moved to Westport. The roots of Westport's reputation as an arts center can be traced back to this period during which it was known as a "creative heaven."
In the 20th century a combination of industrialization, and popularity among New Yorkers attracted to fashionable Westport—which had attracted many artists and writers—resulted in farmers selling off their land. Westport changed from a community of farmers to a suburban development.
In the 1950s through to the 1970s baby boomers relocating from New York to the suburbs discovered Westport's culture of artists, musicians and authors. The population grew rapidly assisted by the ease of commuting to New York City and back again to rolling hills and the "natural beauty of the town." By this time Westport had "chic New York-type fashion shopping." And a school system with a good reputation, all factors contributing to the growth.
By the 21st century, Westport had developed into a center for finance and insurance (23%), and professional, scientific and technical services (21%).Westport was named the fifth top-earning city in the US, with a median family income of $193,540 and median home price of $1,200,000 in July 2008.
---
Sorry we are experiencing system issues. Please try again.